The Palestinians were expelled
 "More than 70 per cent of the Arab exodus from Palestine by June 1948 was the outcome of Jewish military attacks, according to a contemporary IDF Intelligence Branch report that has recently surfaced."
"Most of the 300.000-400.000 Palestinians who left their homes up to June 1, 1948, did so under the impact of attacks by the Hagana and by Jewish dissident groups, the Irgun Zvai Leumi (Etzel) and Lohamei Herut Yisrael (Lehi).
Jerusalem Post International, 29. March 1986.
 "Around a million people were expelled from their homes at gunpoint, civilians were massacred, and hundreds of Palestinian villages deliberately destroyed."
Ilan Pappe: The Ethnic Cleansing of Palestine. Oxford 2007.
Palestine was colonized
"Whole towns like Beisan, Jaffa, Acre, Lydda and Ramleh and the Arab sections of the towns og Haifa, Safed and Jerusalem were taken over by the Haganah forces."
"Of the 370 Jewish settlements established between 1948 and the beginning of 1953, 350 were established on land abandoned by the Palestinians."
Acquisition of Land in Palestine. United Nation. New York, 1980. 
The Palestinian right of return
The General Assembly (of the United Nations),Reafferming that a just and lasting peace in the Middle East cannot be establishes without the achievement, inter alia, of a just solution of the problem of Palestine on the basis of attainment of the inalienable rights of the Palestinian people, including the right of return and the right to national independence and sovereignty in Palestine, in accordance with the Charter of the United Nations,
(Question of Palestine. Res. 32/40. 2. Dec. 1977.)
 Jews against zionism and the state of Israel
 "Now, please keep in mind, that one should not confuse the deep love and reverence for the Holy Land itself, with the Zionist movement. The movement sought to seize political sovereignty from the land´s inhabitants, by driving out many of them and subjecting those that stayed to persecution and second class citizenship."
Rabbi Yisroel Dovid Weiss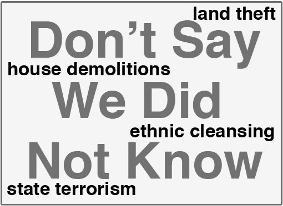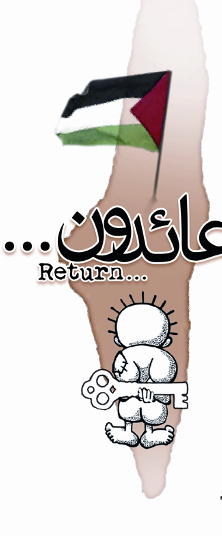 Trond Ali Linstad